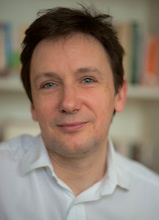 Welcome
Welcome to my website. I am a qualified, experienced and registered psychotherapist and counsellor working in Fleet Street, EC4, near Holborn, the City of London and the West End. Contacting a psychotherapist can feel daunting. I hope this website will answer some of your questions and help you to decide if psychotherapy is for you.
Counselling and psychotherapy can help with problems such as:
Feeling stressed and anxious

Being unable to make or sustain good relationships

Repeatedly becoming involved in unsatisfactory or destructive relationships

Feeling depressed or empty

Addictions

Coming to terms with losses, such as divorce, bereavement or redundancy

Relationship or family problems

Uncertainty about sexual identity

Difficulties relating to sexuality

A lack of confidence, or feelings of underachievement

Trauma and abuse

Anger issues
Whatever is the cause of your distress, psychotherapy can offer you a private and confidential space to understand and work through painful issues. If you would like to find out more about my approach to psychotherapy,
click here
. To find out about my clinical training and experience
click here
.
My Location
My practice, which I share with other psychotherapists, is in a quiet consulting room in Fleet Street EC4, Central London, and is easily accessible from the City of London and the West End. It is very close to St Paul's and Blackfriars tube stations and City Thameslink rail station, and is in easy walking distance of Holborn, Farringdon and Temple tube stations. It is also on several bus routes including the 11, 15, 23, 26 and 76. For a map please
click here
.
The Next Step
Please feel free to contact me by phone or email to discuss your situation or to set up a preliminary consultation to explore things further. Please leave a message with a convenient time to get back to you. All communication between us will be completely confidential.
On the following pages you will find information about
my way of working
and
my qualifications and experience
, as well as practical information such as
fees
. I hope this information is useful if you are currently searching for a psychotherapist or counsellor in Central London (Holborn, Chancery Lane, Fleet Street, Farringdon.)
Therapy blog
Ten myths about psychotherapy (February 2014)
click here
I really like the points made in this article. I would add one more, which is the myth that therapy will make you too dependent. Generally people come into therapy because they are struggling to get closer to other people. The fear of dependency, which is very natural, may be what is stopping them from having satisfying relationships in the first place. I don't think anyone comes into therapy in an act of self-indulgence. It is normally because they are suffering.
All the rest of my blogs are available at
click here